PRESIDENT – TREVOR ASHBY
Co-opted onto SPRA Executive Committee in February 2009
Elected Chairman of Community Projects Sub-committee in April 2009
Elected Vice Chairman of SPRA in May 2010
Elected Chairman of SPRA in May 2011 – until May 2017
Elected President of SPRA in May 2017
I have lived in Shirley since 1977 with my family and am a member of the local Baptist Church. I am Chairman of the Shirley Planning Forum, an amalgamation of eight Residents' Associations in Shirley, which is set up to work with Croydon Council Planning Department to agree the future development plans for Shirley for the next 15 years. I am also Chairman of the Shrublands Trust, which was set up to alleviate poverty on the Shrublands Estate and the surrounding area.
Having taken early retirement 16 years ago from being a Building Surveyor, I spend my time playing tennis, gardening, walking in the country and serving on various local committees and sub-committees including the ones mentioned above.
I believe in communicating and working with other people to maintain and improve the aims and objectives of our local community.
TREASURER – KIRTI THAKRAR
For Election June 2022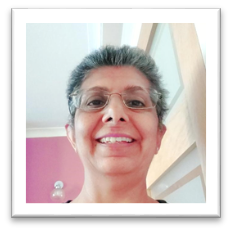 We moved to Shirley in Dec 2020, having lived in Norbury since 1988.
I qualified as an accountant (CIPFA) in 1980s, training at the National Audit office.
Up until 2017, my career has covered a range of finance roles in the public and private sector from Senior Auditor at the National Audit Office (1983 to 1994) to Project Accountant and Audit Manager at St Georges Hospital over 1994 to 1998, through to Financial Accountant and then Head of Business Support at the University of the Arts London (2004-2017).
Whilst my kids were young, I worked as a freelance Accountant (1998 to 2004) across a range of small businesses from Graphic Designers, Recruitment Consultants, a Children's Nursery etc. During this time, I was a school governor on the finance committee for a period of 10 years.
I took the opportunity to travel and spend more time with family members in 2017, going on to do a part time finance role for a Nursery in Shoreditch (2018 to 2020). I am now retired, but keep active through a voluntary role as a Reader Leader for a shared reading charity called The Reader.
CHAIR – GEOFF FLOOK
Elected as SPAN Liaison in 2019
Elected Chair June 2021
I am a relative newcomer to the Spring Park area, having moved here in 2014. Prior to that, I lived in West Wickham from 1994, so I know the locality well.
Until retirement in September 2017, I worked in education administration as a School Bursar for nearly twenty years, managing all the non-educational aspects of several local schools in both the state and private sectors. My early career was in marketing and general management roles within publishing and at the BBC.
I served for ten years as a School Governor at Oak Lodge Primary School (which my children attended). Since September 2017, I have done volunteering work with the Witness Service, as well as the recent roles with SPRA and SPAN. I am hoping to continue to use my wide-ranging skills and experience to serve the Spring Park community.

VICE-CHAIR – MIKE ROBERTS
Planning from 2011 to 2013
Co-opted onto SPRA's Executive Committee in 2019
Highways 2019
Elected Vice-Chair 2021
I have lived in Shirley since 1978. I have two sons both educated in Shirley at Bensons and Trinity.
Until retirement in 2007, I worked in IT for 42 years where my final role was managing a team of 100 multinational technical staff supporting 6,000 computer users across 40 locations in Europe, Middle East and Africa.
My interests are Golf, Bowling, Racquetball, reading and providing computer help to family and friends.
I have served as Secretary, Treasurer, Project Manager and Chair on the committee of three sports clubs.
I want to make a Difference – Challenge the Status Quo.
HONORARY SECRETARY– MILTON MOORE
Elected Honorary Secretary 2021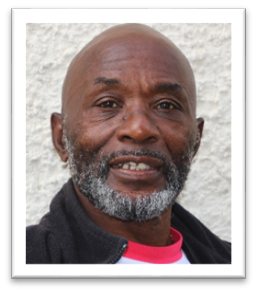 I have lived in Croydon since 1978. I am married and have two children who attended St Andrews High and Ashburton High school.
My background and interest have touched on several areas of public services. Initially I worked in children's services; the history of this service is first Seebohm report, which became the subsequent creation of local authority social services departments. Hence the development of specialist and generic social work within the UK.
I was fortunate to work in the prison service because of my role as Probation officer in (ILPS) Inner London Probation Service. Currently I remain working part time in much less challenging roles.
I played Sports at a fairly high level. I also taught as a teacher of PE and Special needs in Ingram High school, Ashburton, and Edenham High (now Orchard Park High)
Largely involved in setting up Status Employment in Shirley creating opportunities in employment, training, education projects for individuals with M/H, Disabilities per sei, and Neurodiversity in the workplace.
My interest now rests with Diversity and inclusion as I spent the last year and the lockdown learning and reflecting on several issues that affect us in our daily lives. Understanding the meaning of diversity, what make the UK diverse, are we all open to diversity & inclusivity, hence working alongside each other to achieve some of the objectives to bring about better inclusion in our society.

COMMUNITY SAFETY – CHRIS KIRWAN
Co-opted onto SPRA Executive Committee in August 2020
Elected Community Safety 2020
I have lived in Shirley since 1980, during which time I have been actively involved with the Spring Park Neighbourhood Watch, Chair of the local Ward Panel and have previously served on the SPRA Executive Committee.
My main career was with British Telecomm as a Project Manager. After retiring early, I have worked in a number of local schools, including Langley Park School for Boys in IT Support and ICT Strategy Manager at Langley Park School for Girls.
I then joined Bromley Youth Offenders Team (YOT) dealing with "Final Warnings", in an attempt to prevent youths from entering the criminal justice system. Following this, I became a "Behaviour Mentor" at the Oasis Academy, mentoring pupils to help improve their behaviour.
I later applied to become a Magistrate (JP) where I was appointed to sit in the Adult Court and later as a judge in the Family Court.
Collecting and researching information from local police and Neighbourhood Watch reports and crime reporting sites and publish this to residents via SPAN and various social media channels.
Foster and maintain relationships with the SNT, local Trading Standards Team, and other local and national crime reduction groups.
ZONE & ROAD STEWARDS' SECRETARY – MANDY HOPKINS
Co-opted onto SPRA's Executive Committee in October 2018
Elected Zone and Road Stewards' Secretary May 2019
I have lived in Shirley for most of my life, having moved here at an early age from Portsmouth.
For many years, I worked at Wellcome in Beckenham where I was employed as an HR administrator for much of that time. Sadly, I had to leave when the company merged with Glaxo and the site was closed. After that, I joined the NHS and my first role was with Bromley Health Authority. My last position was as PA to the Acting Chief Executive and Chair of Bromley Primary Care Trust. I currently volunteer in the Cancer Research Shop in West Wickham.
I have taken on the role of the Zone & Road Stewards' Secretary as I would like to make a contribution to the residents' association.
MEMBERSHIP SECRETARY – LAWRIE RENDLE
Co-opted onto Executive Committee in November 2018
Elected Membership Secretary April 2020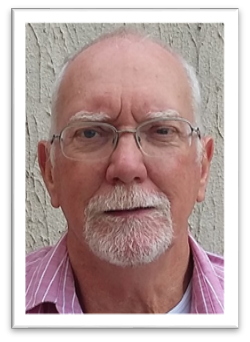 I was born in 1951. I have had roots in Shirley since 1972 when my parents moved up here when I was at college.
I taught in Zambia on leaving college and moved back to Shirley in 1981 when our children were ready to start school. We have been in our current house since 1983. I taught in Croydon for 15 years.
I have two sons, both live in Shirley. They went to school in Shirley, at Benson and Edenham. Their children all attend school in Shirley.
I retired in 2016. My wife and I both enjoy bowls, outdoor at Bethlem and short mat, in the parish hall in Shirley. We also spend time gardening and walking.
I believe that we can all benefit our community by working with SPRA.

SPECIAL PROJECTS – WINSOME THOMAS
Co-opted onto SPRA's Executive Committee in February 2016.
Elected Honorary Secretary May 2016 and 2017
Elected Special Projects 2019
I have lived in Spring Park, Shirley since 1998 and worship at the local Church of England parish church where I am actively involved as a volunteer.
I am an Educator and Management Consultant. I was formerly a teacher of Modern Foreign Languages working in secondary and adult education and tutored in Research Methods and Business Management at post graduate level.
I am passionate about social justice issues and the environment.
Some of my interests are singing, reading, quizzing, sports, Yoga and Pilates.
I believe we can all learn from each other and that we should share our gifts, skills and talents to help in the development and improvement of our local community.
TRUSTEE – ANDY BEBINGTON
19 years until the mid-1990's as Secretary, Treasurer and Vice Chair
Co-opted as Trustee in November 2010
Elected Trustee in May 2011
I have been living in Shirley Way since 1975 and retired from NatWest in 2002.
As Trustee I am committed to protecting SPRA in many ways, not least the financial element of countersigning cheques, (which involves knowing what expenditure the Executive Committee has approved).
As a 45-plus years active resident of the area, and having served on several community and charitable bodies in that time, I bring a wealth of relevant experience to SPRA's work.
My motto is 'Blessed are the peacemakers'…

TRUSTEE – BEV TANNER
Elected Trustee in June 2021
I have lived in Spring Park since 1983 with my wife Lyn and previously our two sons.
I am a retired accountant after a career in local government finance including a spell with Croydon.

I am very involved as hands on treasurer with a charity running a day centre for older people in Orpington and also with Healthwatch. I was previously treasurer of West Wickham & Shirley Baptist Church, where Lyn and I still worship.
I try to ensure that SPRA is always fair in its dealings with others as well as making a general contribution to SPRA matters. This includes being involved with working groups as needed.
AUDITOR – JONATHAN BAXTER
Elected SPRA Auditor 2015
I am a retired bank manager with a background in financial matters and accounts.
Married with three adult children, grandchildren and great grandchildren, I have lived in Shirley since 1988.
I am Chairman of Shirley Neighbourhood Care, Company Secretary for Croydon Churches Floating Shelter and a Rotarian as well as being a member of Shirley Methodist Church.
AUDITOR – STEVE MURRAY
Elected SPRA Auditor 2022
I have lived in Croydon since 2002 and since 2012 in Shirley – having grown up in Staffordshire.
I am a qualified accountant (ICAEW) currently working as Head of Corporate Accounting within the national finance team at NHS England and Improvement. I have held several public sector finance roles and started my career in audit at the National Audit Office.
With two school age children my spare time is limited, but I am a keen baker and play chess. I also play hockey and am Treasurer for Addiscombe Hockey Club.